Invited Speakers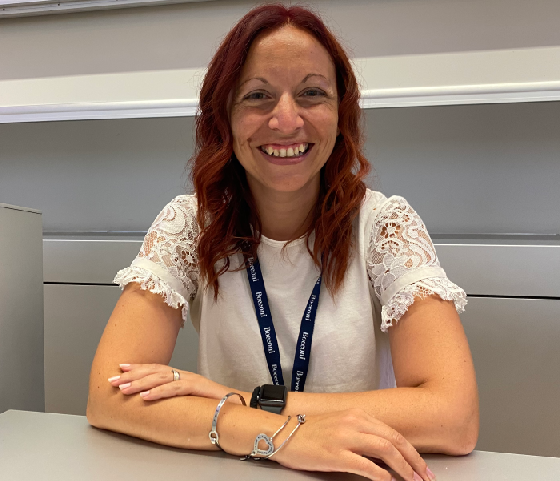 Dr. Barbara Francioni, Associate Professor
Department of Communication Sciences, Humanities and International Studies, University of Urbino Carlo Bo, Italy
---
Speech Title:
Brand addiction and continuance intention after COVID-19: a focus on online food delivery services
Abstract: The principal aim of this study is to examine the possible influence of fear of COVID-19 and perceived risk of eating out during COVID-19 on the consumers' attitude toward adopting online food delivery services (OFDS). Moreover, the study aims to identify a possible impact of the customers' attitude toward adopting OFDS on brand addiction and continuance intention after COVID-19 toward OFDS brands. To achieve these goals, a Web-based self-completion survey has been adopted by achieving a total of 398 completed surveys. Subsequently, structural equation modeling has been employed by using SPSS AMOS. Main findings show a positive relationship between fear of COVID-19 and perceived risk of eating out, that in turn reveals a positive impact on attitude toward using OFDS brands, thus activating a virtuous process leading to the formation of consumers' positive and addictive feelings towards OFDS brands. Theoretically, the paper responds to the call for more studies focused on the brand addiction analysis in the COVID-19 era. From a managerial perspective, it provides a practical understanding regarding the possible strategies restaurants can adopt to offer efficient OFDS to their consumers.

Keywords: brand addiction; continuance intention after COVID-19; fear of COVID-19; online food delivery services; attitude toward using online food delivery services
---
Dr. Ashutosh Kumar Singh, Professor
Department of Computer Applications, National Institute of Technology, Kurukshetra, India
---
Speech Title:
A Differential Privacy-based Secure Data Sharing Model in Cloud Environment
Abstract: With the variety of cloud services, such as the lowest cost, high scalability and efficiency, the cloud service provider also provide machine learning services, which are used in many applications, including risk assessment, product recommendation, and image recognition. Due to multiple benefits, most organizations transfer their data to the cloud platform for storage, analysis, and sharing purposes. As the cloud is run by a third party; therefore, data owners cannot fully rely on this environment. Thus, protecting owners' data while sharing it with other parties has become a major challenge. This paper proposes a Differential Privacy-based Secure Data Sharing (DP-SDS) model in the cloud environment, which protects the owners' data by generating and injecting the noise and performing the classification task by employing differential privacy and machine learning approaches.

Keywords: Cloud Computing, Machine Learning, Differential Privacy, Data Privacy
---
Dr. Marcos César da Rocha Seruffo
Associate Professor level I of Federal University of Pará, Brazil; Professor of Anthropic Studies in the Amazon Graduate Program (PPGEAA) and Electrical Engineering Graduate Program (PPGEE) , Brazil
---
Speech Title:
Mouse Tracking for User Experience Assessment in News Sites: A Case Study from Human Factor Engineering
Abstract: In Brazil, currently, news sites are one of the main means of obtaining information. Research carried out by Digitals New Report shows that (83%) of the Brazilian public consumes news online, including on social media sites. Thus, the need to analyze how this public tends to use and consume the information offered by these sites is understood. From human factors engineering, a term used to describe a series of elements that study how users appreciate and interact with products, it is possible to seek an understanding of how users consume information, allowing us to think about improvements in the experience of consumption of news sites, such as those used in this case study. Techniques for mouse tracking generate interaction data that can be used to improve the UX of news sites, supported by human factors engineering, a case study is presented on a methodology to capture and analyze user mouse tracking, the order to evaluate the execution of tasks of five news sites. Among the results obtained, from the accomplishment of the four defined tasks, it was possible to identify that advertisements and other advertising resources are structured in a more attractive way than the news. The study also identified important features that are not being highlighted, in addition to an excess of visual information on news sites.

Keywords: News Website, Human Factor Engineering, User Experience, and Tracking.
---
Dr. Adnan Abid, Professor
Faculty of Computer Science and Information Technology, Virtual University of Pakistan, Pakistan
---
Speech Title:
Learning Analytics using Big Data for Computing Education
Abstract: Learning Analytics using Big Data Analysis has become a popular discipline among educationists and researchers as it has a potential to reveal new facets of teaching and learning that could be utilized to improve the efficiencies of related learning environments. This talk aims to cover some interesting research outcomes in a couple of disciplines.
First, it aims to discuss the possible usage of Big Data Analytics for improving the efficacy of Introductory programming courses (IPCs), as these courses hold special significance in laying down the foundation for subsequent higher level courses in computer science and associated disciplines. The LA studies in IPCs are mostly anecdotal as less or no attention is given to examine learning at various cognitive levels. Moreover, the structuring of the course contents is significant to systematically analyze Big data in educational institutes that is being generated from learners' interactions. The research is required to examine how the Big data can be analyzed methodically for IPC and apply systematic techniques for LA. This could help the stakeholders to guide their decision making processes by optimizing their efforts in educational institutes.
The second dimension of this talk intends to discuss the effectiveness of blending gamification with project centric approach for personalized learning using data analytics. This facet dominantly focuses on the applied computing courses including Database Systems, Software Engineering, Project Management etc.
---
Dr. Maizatul Akmar Ismail, Associate Professor
Department of Information Systems, Faculty of Computer Science and Information Technology, Universiti Malaya, Kuala Lumpur, Malaysia
---
Speech Title:
Recommendation Systems Approaches in Big Data
Abstract: Intelligent data handling techniques are beneficial for users; to store, process, analyze and access the vast amount of information produced by electronic and automated devices. The leading approach is to use recommender systems (RS) to extract relevant information from the vast amount of knowledge, and quickly aid the process of information seeking. This talk will focus on the applications of RS in E-Commerce, E-Learning, Multimedia and Tourism domains. The future research direction of RS in Big Data will also be discussed, particularly on Context-Aware Recommender Systems (CARS) as a leading solution to big data challenges.

---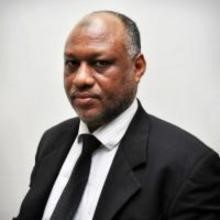 Dr. Elsadig Musa Ahmed, Professor
Economics Unit, Faculty of Business, Multimedia University, Malaysia
---
Speech Title:
Big Data Analytics Implications On Central Banking Technological Progress
Abstract: Purpose: This paper examines big data analytics implications on the technological progress of the central banking financial system.
Design/methodology/Approach-A digital technological progress framework and model developed to examine the economy's aggregate supply by including the monetary policy, big data analytics, pollutants emissions as independent variables, and the economy's aggregate demand as a moderating variable in a modified extensive growth theory framework and model to calculate the productivity indicators and the total factor productivity (TFP) as the central banking technological progress that combined the mentioned variables qualities contribution. Besides, data analytics positive externalities and the negative externalities such as data analytics shortcomings as undesirable unpriced output in the form of cybersecurity and pollutants' emissions among other proxies are internalized in the framework and the model to integrate the digital technology innovation with digital technology shortcomings and climate change.
Findings-The significant contribution of this study has modified the fundamental findings of Nobel Prize Laureates' research findings (Nordhaus and Romer, 2018) to integrate innovation, digital technology shortcomings, and climate change in the form of green technological progress (green productivity) as well as existing studies in developing framework and model to measure the digital technology indicators via big data analytics such as digital technology positive externalities and negative externalities that include cybersecurity shortcomings and negative externalities generated by pollutants' emissions. The role of these externalities on long-term sustainable economic growth has been ignored by several past studies undertaken in these areas.
Originality/Value-This modified extensive theory framework and model in a significant method articulate the technological progress issues and sustainable economic growth as one of the most critical sustainable development and long-run economic growth dimensions in the central banking financial system functions to manage the economy's aggregate supply and demand.

Keywords: Central Bank, Aggregate Supply and Demand, Big Data Analytics, Machine Learning, Artificial Intelligence, Financial System, Technological Progress, Externalities

---
Abstract: In this talk, I will explain the rapid international success of TikTok, a Chinese-made social media app. The topic is of academic and practical value because the common sense is that firms from emerging markets are normally deemed as copycats and have rarely gained global popularity, needless to say in a short period of time. One explanation of TikTok's rapid international success is that it is due to TikTok's business model innovation. In this talk, I will debunk such a business model innovation argument. Afterwards, I will explain TikTok's rapid international success by focusing on how ByteDance, the Chinese firm that developed TikTok, has overcome the three major hurdles facing emerging market firms when internationalizing, namely, the liability of foreignness, liability of origin, and the paradox of global integration and local responsiveness. An important element of my explanation is that TikTok uses advance digital technologies such as artificial intelligence algorithm to overcome the paradox of global integration and local responsiveness.

Keywords: emerging market, internationalization, liabilities of origin, paradox, artificial intelligence, strategy

---
Dr. Hamed Taherdoost
University Canada West, Vancouver, Canada
---
Speech Title:
The effect of Blockchain on Big Data
Abstract: Blockchain as an emerging technology is a distributed database that consists of data blocks holding individual transactions. Blockchain is making a significant shift to make considerable developments in the way businesses operate. Big Data is another trending technology that has provided enormous opportunities for businesses to gain insight by following data patterns and trends facing businesses with some issues and challenges such as dirty, private, or inaccessible as well as benefits for businesses. However, the integration of Big Data and Blockchain is expected to address issues and challenges of Big Data technology. The combination of these powerful technologies is expected to offer great value for businesses since blockchain can make the results of Big Data more valuable by ensuring the security, quality, and accessibility of data in blocks that will in turn provide better managing huge volumes of data that flow daily in organizations. The main characteristics of Blockchain include decentralization, security, and integrity helps. Many interesting opportunities that will be delivered as the result of adopting Blockchain technology to facilitate Big Data and the ways that Big Data influences Blockchain will be discussed in the speech.
---
Dr. Nazri Kama, Professor
Department of Informatics, Razak Faculty of Technology and Informatics, Universiti Teknologi Malaysia, Malaysia
---
Speech Title:
Master Data Management Adoption Model in Malaysia Local Government
Abstract: Master Data Management (MDM) is an approach for effective management of shared master data across organizations. MDM consolidates and integrates master data from multiple organizations to the central platform and publishes the centralized data to the authorized applications across different organizations. In the Malaysian public sector, few MDM initiatives have been developed, however, the adoption by local government remains slow. In addition, there have been limited studies on the MDM adoption. Hence, research is needed to investigate determinants that influence the MDM adoption by local government. This research already developed a model of determinants that influence the MDM adoption by local government. The research started with the identification of problem and knowledge gaps by reviewing existing MDM literature and MDM adoption reports in Malaysia. Then, two Systematic Literature Review (SLR) were conducted to identify potential determinants influencing the MDM adoption by local government. Based on the SLR results and with the underpinning theory of Technology-Organization-Environment framework, Diffusion of Innovation and Fit-Viability Model, a conceptual model was developed and verified by several experts. Next, a survey instrument was developed through content validity test with experts and was pilot test with a set of respondents. Subsequently, data collection was conducted from local government department units in Malaysia and several responses were analysed to validate the conceptual model using Partial Least Square-Structured Equation Modelling analysis. Overall, this research contributes to the theoretical, contextual and practical knowledge of MDM and information technology adoption in the context of Malaysia local government.
Keyword: Master data management, Data centralization, IT adoption, Local government, Technology-Organization-Environment framework

---
Dr. Valliappan Raju, Professor
Centre of Postgraduate Studies, Limkokwing University of Creative Technology, Malaysia; International Islamic University of Malaysia, Malaysia
---
Speech Title:
Adoption of Fintech To Overcome Illicit Financial Flows (IFF): Empirical Research Based on Horizontal Analysis Using Big Data
Abstract: Several traditional practices are coherently shifting to impeccable methods by maneuvering the needs of its users. This entails almost all verticals in an economy. Be it agriculture or export business, the scrupulous simplification has become a prerogative exertion. Among all the shifts, the enticing amusement is on FinTech for policy makers and corporates. FinTech has revolutionized and transformed the conventional operations that is been perceived since the inception of monetary transactions. In 2021, this has become a multibillion-dollar (USD) sector where leading companies and startups are flooding to venture in it. FinTech researchers and service-providers have produced impressive solutions to monitor not only the financial extravagance but also the convenience to a common man. This study is neither having an objective to carry out the merits nor demerits of FinTech, but to present a trend analysis of FinTech to alleviate the effects of shadow or parallel economy. This is possible if roots of Illicit Financial Flows (IFF) are captured. World Bank (World Bank Annual Report 2020) claims IFF as major driver of shadow economy. Every consecutive year International Monetary Fund (IMF) organizes a forum with economists and finance experts to submit their views or reports on progress of IFF in international trades. The reports are outrageous. Efforts are made to control IFFs but there hasn't been a concrete plan. During this research, it was imperative to notice that few countries have bailed out of poverty line with the help of FinTech sector. Although this is unimaginable, there are authentic evidences submitted in this research about it. This led the authors to come up with this research using Big Data as a tool to measure using horizontal analysis or trend analysis.
---
Dr. David Jiménez-Castillo, Associate Professor
Department of Economics and Business, University of Almería, Spain
---
Speech Title:
The source or the message? The influence of influencer marketing and its implications for brands and sustainability
Abstract: Influencer marketing has increasingly become a strategic communication tool for brands during the last years. Although recent literature has examined several persuasion cues related to the social media influencers (i.e., the source) and the contents they create (i.e., the message) that can impact on consumers' emotional and behavioural responses, much remains to be explored about the process of influence, specifically, the role of the trade-off between the source and the message in explaining how consumers respond to brand endorsement. It has been shown that when influencers disclose their posts as an ad, their credibility can be damaged and, consequently, the attitude and interest in the recommended product can also decline. However, when followers perceive a strong connection and similarities with an influencer, they can be less concerned about his/her commercial interests, which can positively affect consumers' behavioural outcomes such as purchase behaviour. This tension suggests that the psychological mechanisms underlying the process of influence are still an interesting area of research. In my presentation I will explain the importance of some determinants of the influential power of influencers which are related to the source and the message, to better understand consumers' response toward the recommended brands. Also, I will explore how this power represents an opportunity for companies that have a green orientation when promoting sustainable products through influencers, which might also lead to shift users' current behaviours towards more sustainable behaviours.

Keywords: Influencer marketing; persuasion; brand communication; consumer behaviour; sustainability.

---
Abstract: Although the literature on corruption at the country level is rich, it is geared towards the determinants of corruption in contrast to its consequences, and fewer studies have focused on the impact of corruption at firm level because of data limitations. This paper addresses this gap and contributes to the literature on the consequences of corruption at firm level. It investigates the impact of country-level corruption and firms' anti-bribery policies on analyst coverage. It uses a negative binomial count regression method on a longitudinal data set of a sample of S&P Global 1200 companies for the years 2010-2015. After controlling for potential endogeneity bias, the results show that the adoption of anti-bribery policies at firm level attracts more analysts to follow a firm. The results for corruption at country level show that analyst coverage increases in less corrupted countries indicating that the costs of corruption exceed its potential benefits. When the variables corruption at country level and anti-bribery policies are interacted, the relationship is positive and highly significant. Given the potential important role played by anti-corruption measures, firms are encouraged to adopt them to reduce the incidence of corruption and to increase analyst coverage, which will reinforce the benign effect of monitoring.

Keywords: Corruption; Sell-side analysts; Analyst coverage; Analyst following; Anti-bribery policies; multi-country

---